Heres the basic break down of the tracks.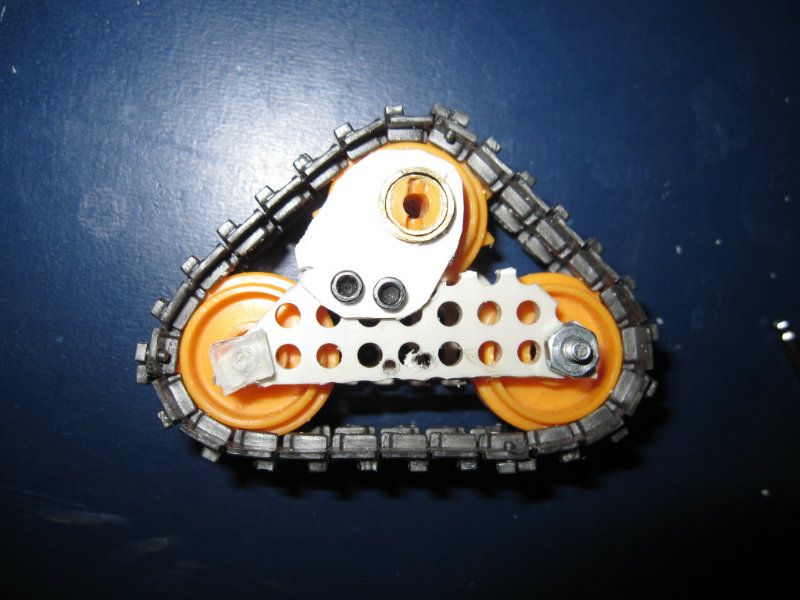 this is the back side of them and shows the piece of styrene that keeps this side of the track tensioned. Those two small hole at the bottom are for the srew were the spring attaches.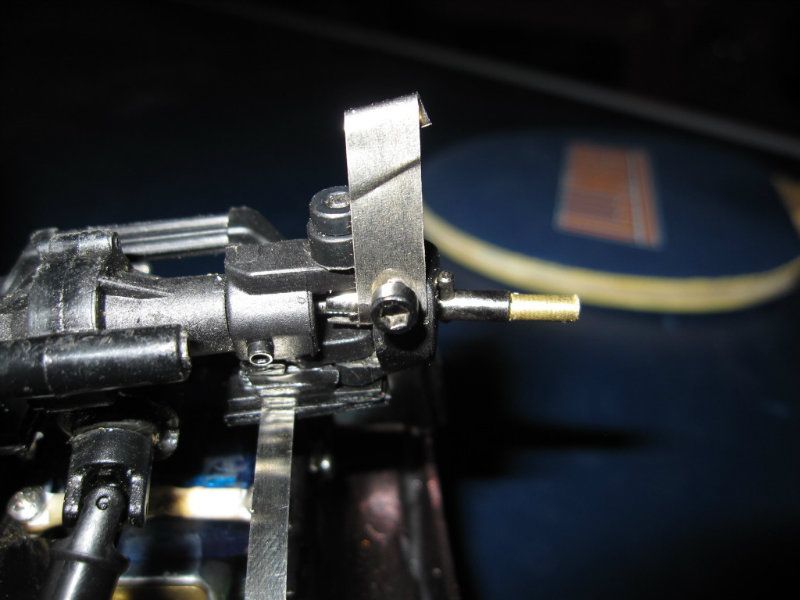 I drilled a small hole through the spring and the knucles and taped it for a 2mm srew.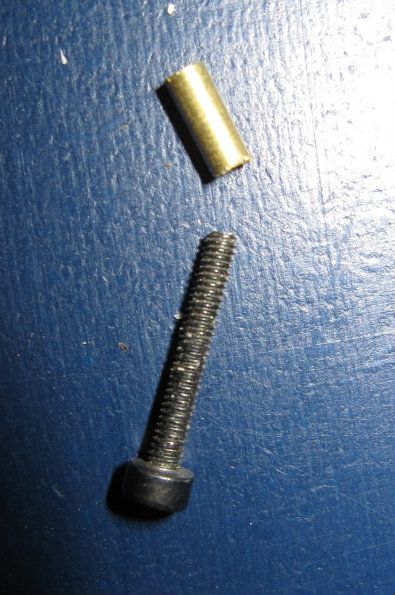 I also taped a peice of brass tube for a 2mm srew and srew the brass tube to the axle. the 2mm srew in this pic attaches the assembly to the axle by srewing it to the brass peice.
I cut a slot in the drive wheel so the pin on the axle will fit into it and the brass tube peice keeps it from falling out.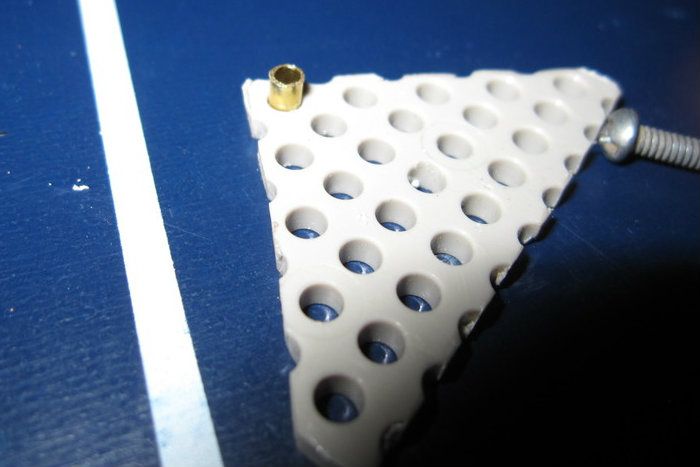 These show the inter and outer plates the mount idler wheels which I cut down a bit and bolt on using 4-40 srews for now.
Ill try get a video of these things in action asap. There pretty sweet.