Hey everyone,
Thought I'd try my hand at a Build Thread on here. So I'd been debating taking a shot at the Monster Truck Racing they have at AxialFest. Sadly, my AX10 Monster Truck is not up to the challenge. So I decided to pick up an SMT10. Sadly the only one still available is Grave Digger. Don't get me wrong, I (in my mid-thirties) grew up with Grave Digger. However, just about all of my RC's have the same "white with 3 blue stripes" paint-job (and this SMT10 will be no different). So I didn't want the bright green chassis that Grave Digger comes with. So after a little searching around ebay, I found a Discontinued... New-In-Box... UN-opened...

Like I do with all my RC's, first day I get it home I start tearing it down, modding things, starting a shopping list, etc.
Wasn't a fan of the Orange wheels. I don't intend on using these anyways. Already planning on picking up the Jconcepts tribute wheels and tires to give it that proper Monster Truck look. In the meantime, why not have some fun with these. I had some Matte Black paint so I decided go to town.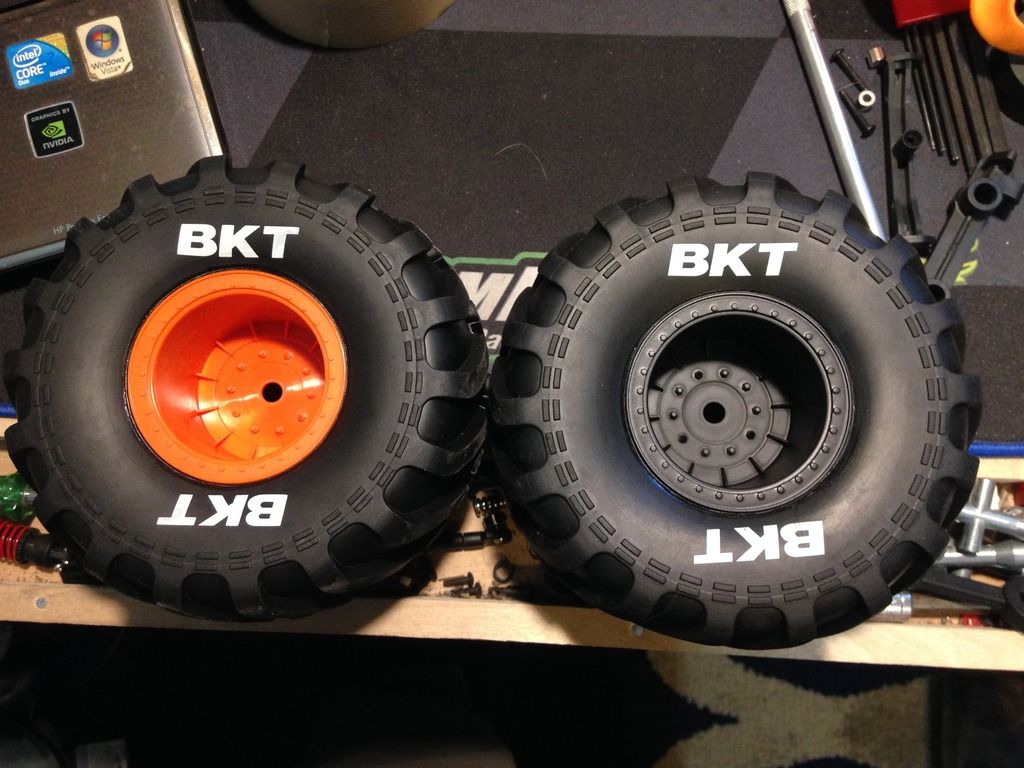 I must say, I think the Black Wheels make this thing look MEAN just the way it is...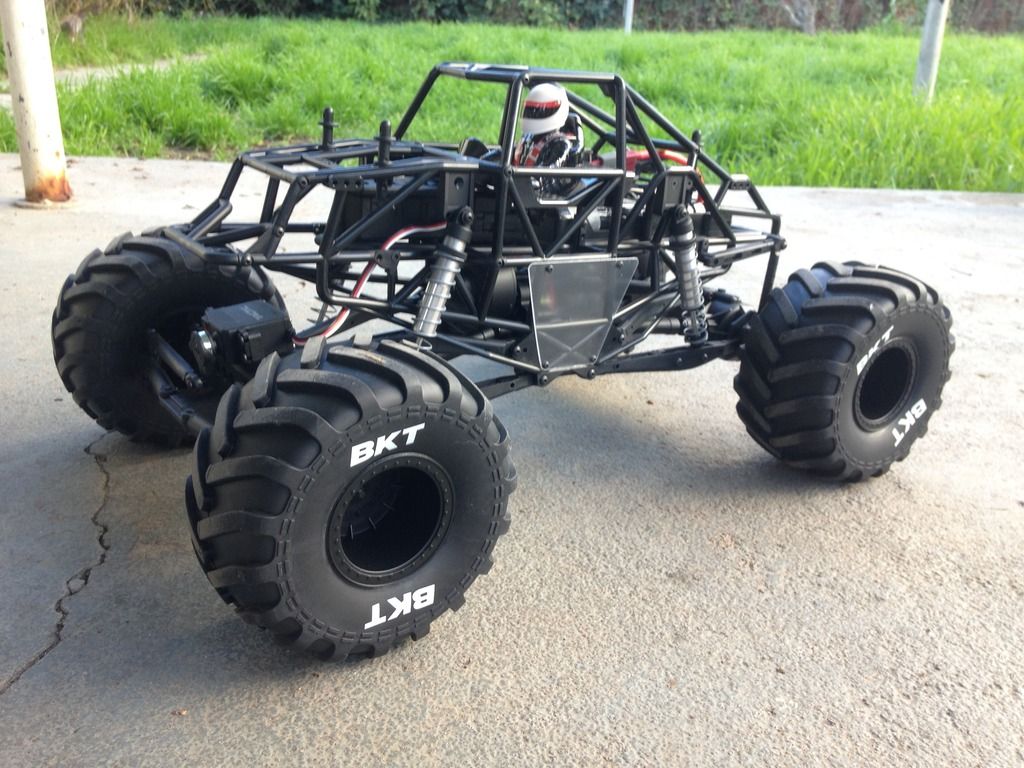 Well I already plan on upgrading this thing to Brushless, so I figured I should start beefing up the Drive-Line (Transmission, Drive-Shafts, etc.). Luckily I held on to a set of Wraith Drive-Shafts that didn't fit on a different build I did. However, they fit perfect on here.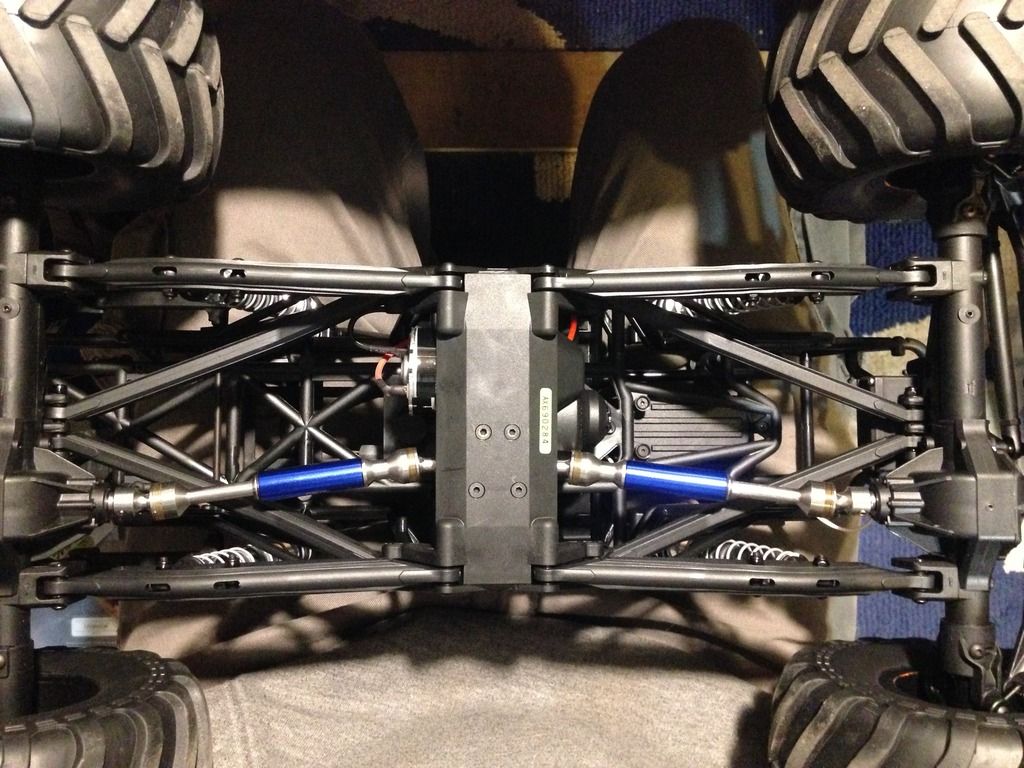 So that's it for now. I'll keep ya guys posted as parts start coming in. Plus, I'll let ya know how I end up doing at the AxialFest 2019 Monster Truck Racing once that comes around. I can't wait.