I started off using a old tire pressure gauge I had laying around. Cut about a .4" piece off.
Here is a link on how to turn a servo into a servo winch.:awsome:
How to make a servo winch... - WARCRC
I also used some Hitec circle servo arms(white pieces shown), they come in the box when you buy most hitec servos.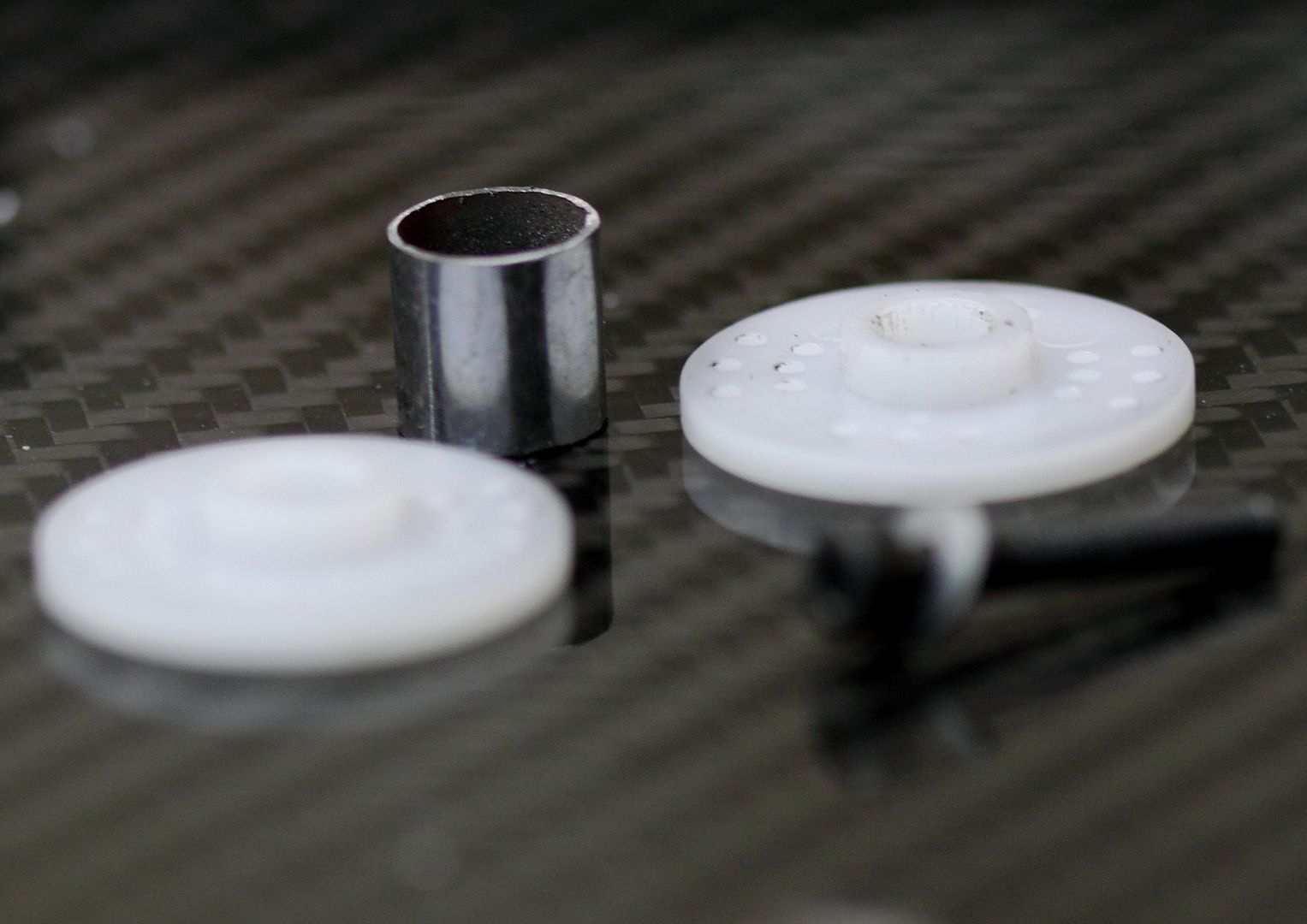 The piece I cut off the tire pressure fits on the hitec circle arm almost perfectly.
For this type of spool, you will need to tap the gear to 3mm, so you can use a long 3mm bolt to attach your spool to the servo winch. A bit of loctte on the 3mm is advised.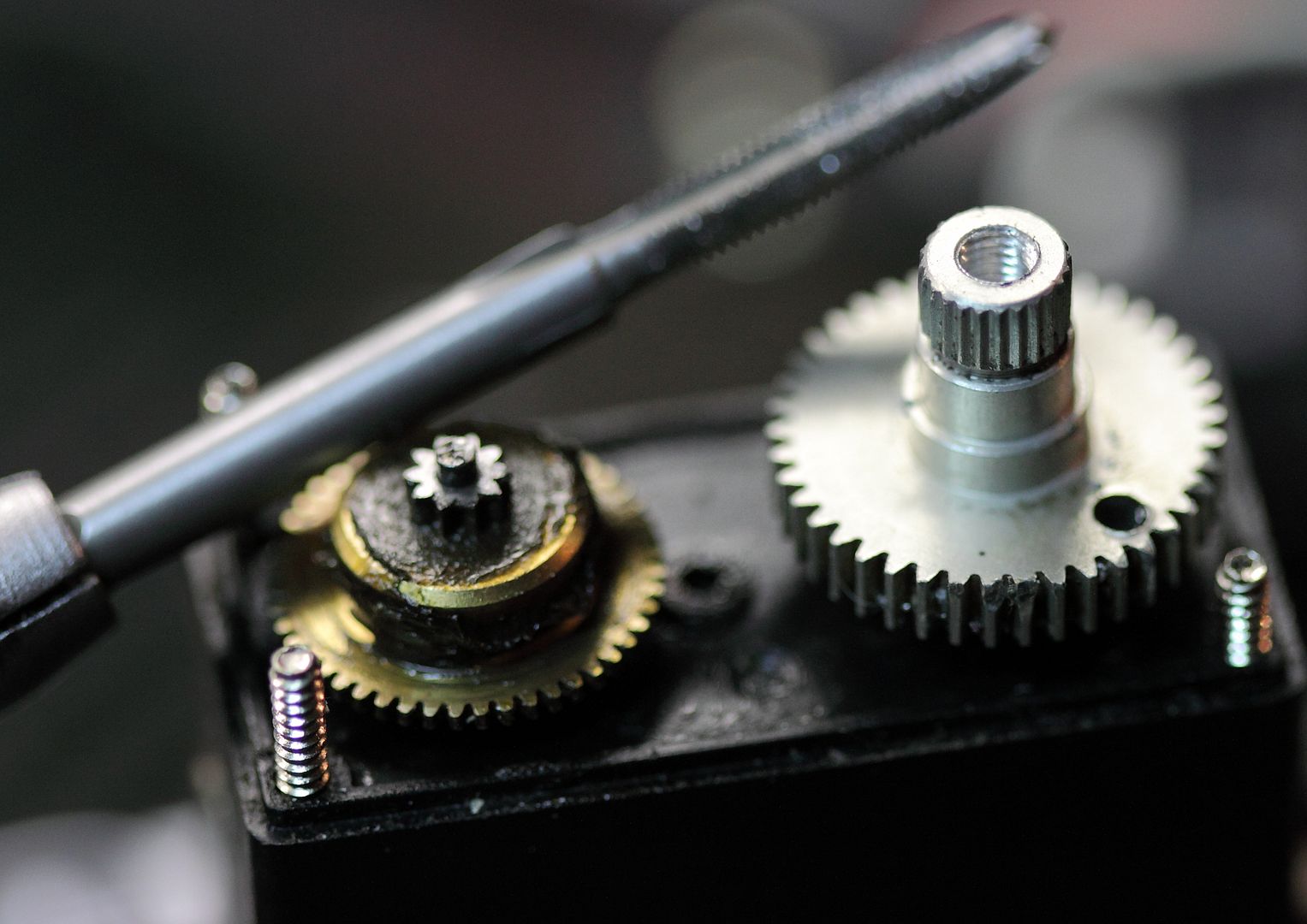 Make sure you don't use too long of a bolt, you could damage the servo is the bolt is too long.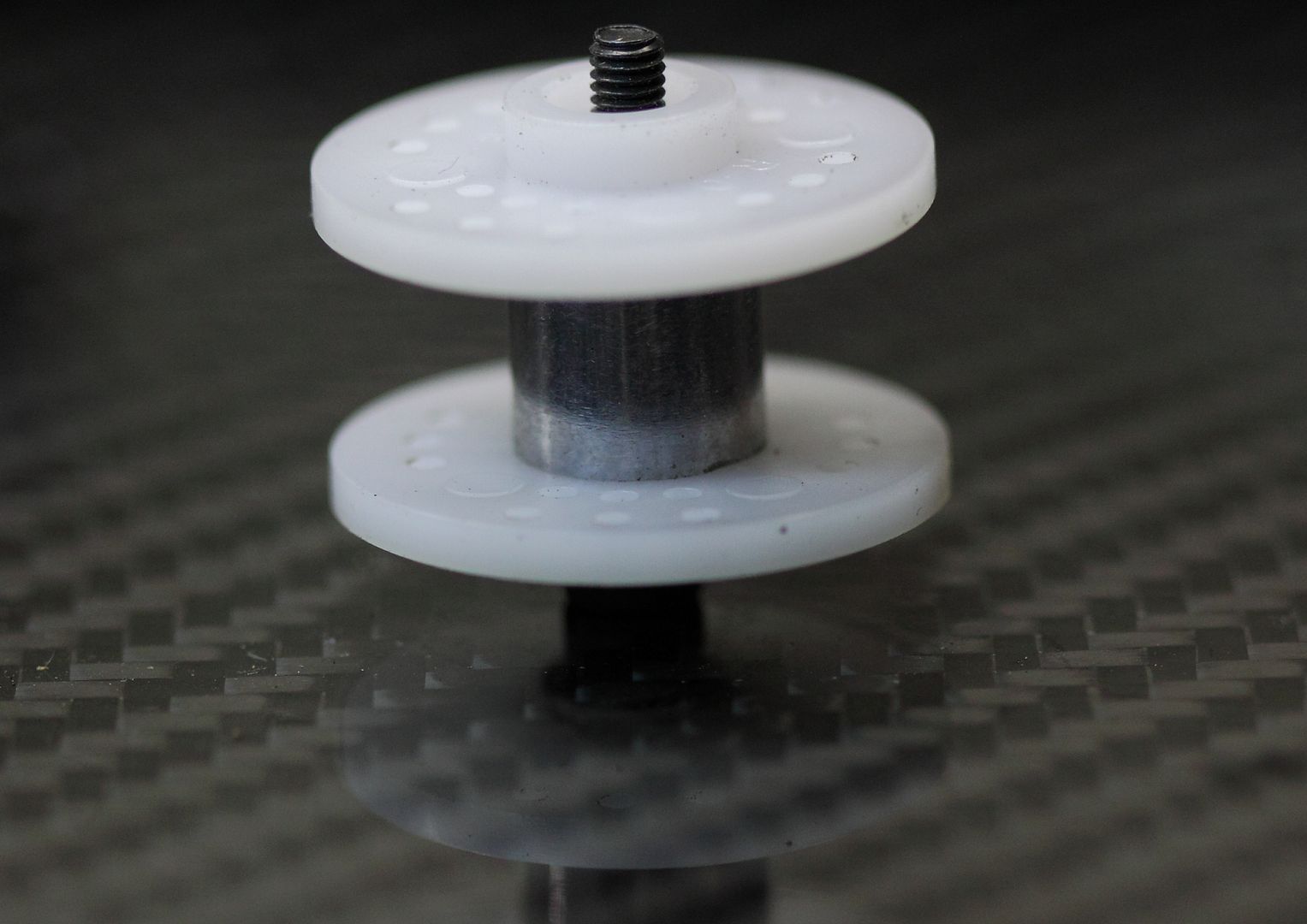 And the finished product. Just insure you tie your winch line to the side closest to the servo winch.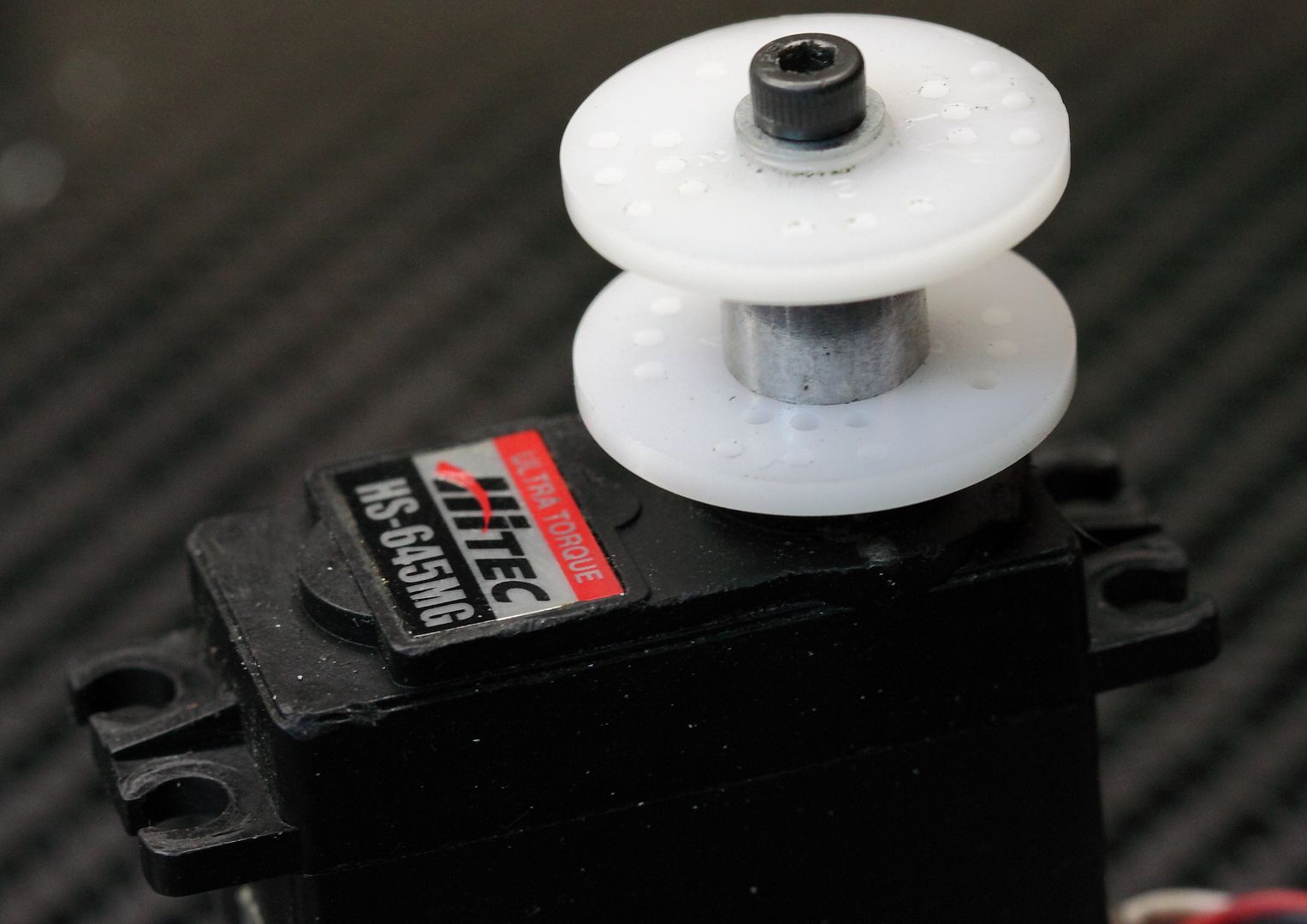 You can also use a sewing spool too, see below
rbgerrish's.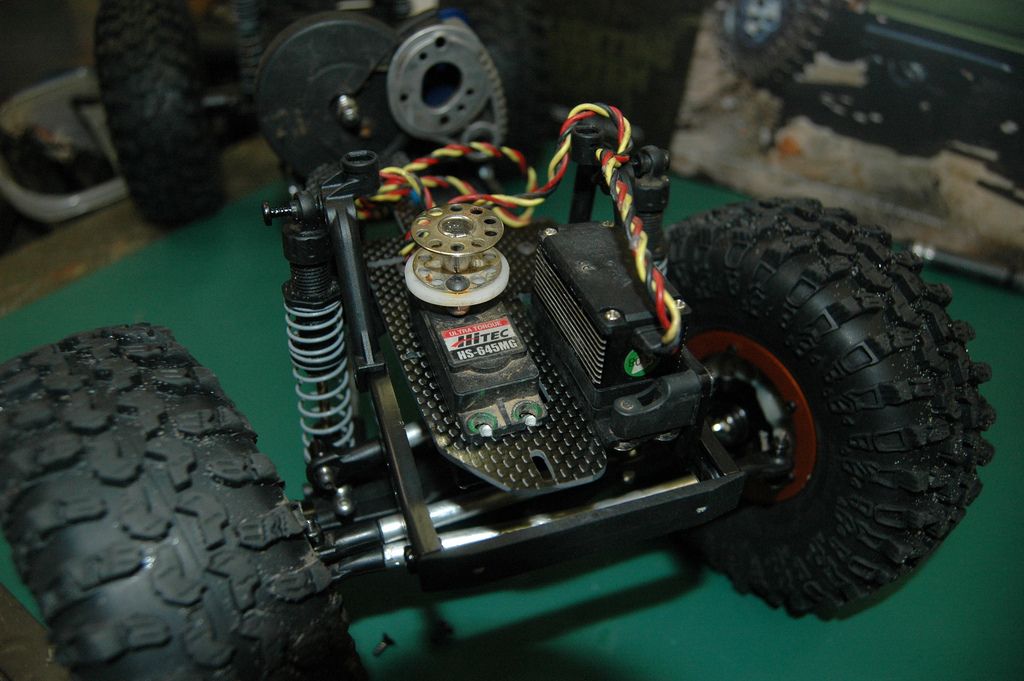 Warpig also makes a alum spool too.
http://m.team3sixrc.com/site/classic...scalestore.htm