(2 years later)
I was down to 3 of these trucks...Picked this up from Jato last summer, I've been after him for years and he finally caved and now I'm back to 4. I had every intention of keep it stock (ish, he built it with almost every upgrade part) but or course that never lasts.
So I tore everything down and re-greased (a project in and of itself), cut out a new lightweight chassis, swapped the front bent links for straight links, and played around with the suspension. I added some more modern electronics (1080 and a 550 Crawlmaster Sport) and a nice new body.
Love these chassis, possibilities are endless for goofy suspensions. Front is standard stand up shocks, rear is a modified version of stock. It does have the swaybar crammed in there, and I used some foil to tighten up the pivots for the cantilevers - they have way to much play otherwise.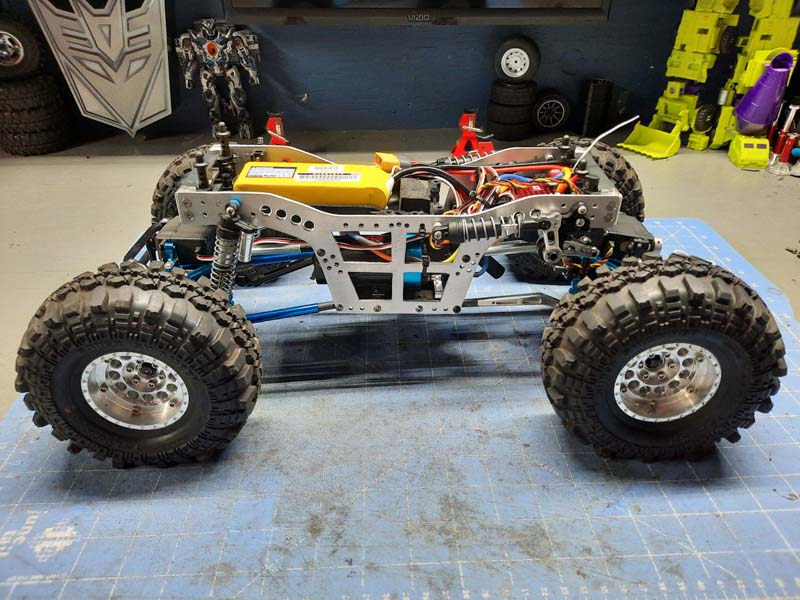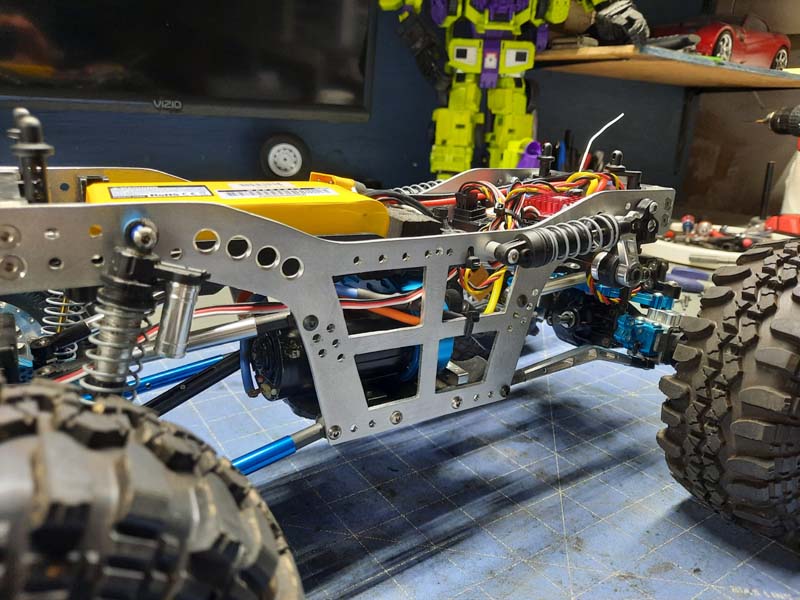 And a Cliffhanger body drops right on like it was made for it and painted to match the bug. Definitely looks the business with the TSL's .... I love it.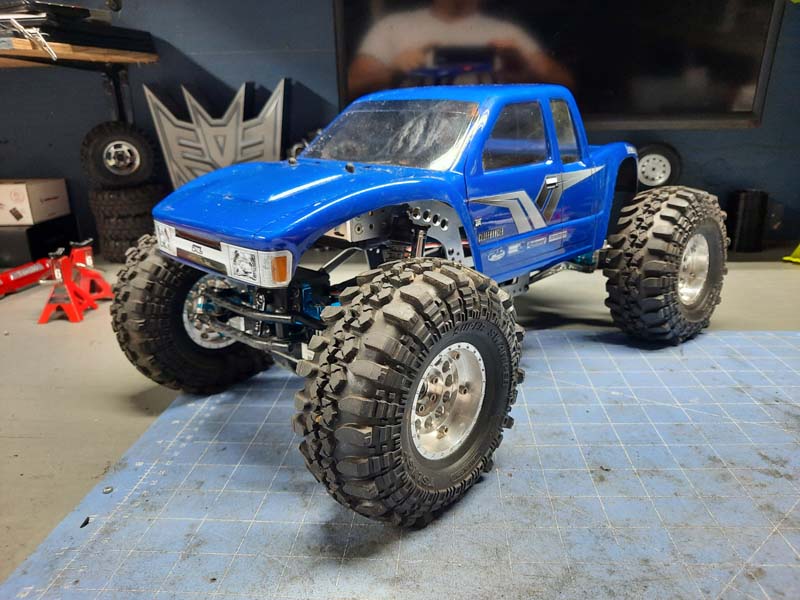 4WS is a must have on this chassis. I don't think anyone is going to offer CVD's for these axles, so until they do it's every wheel pitching in.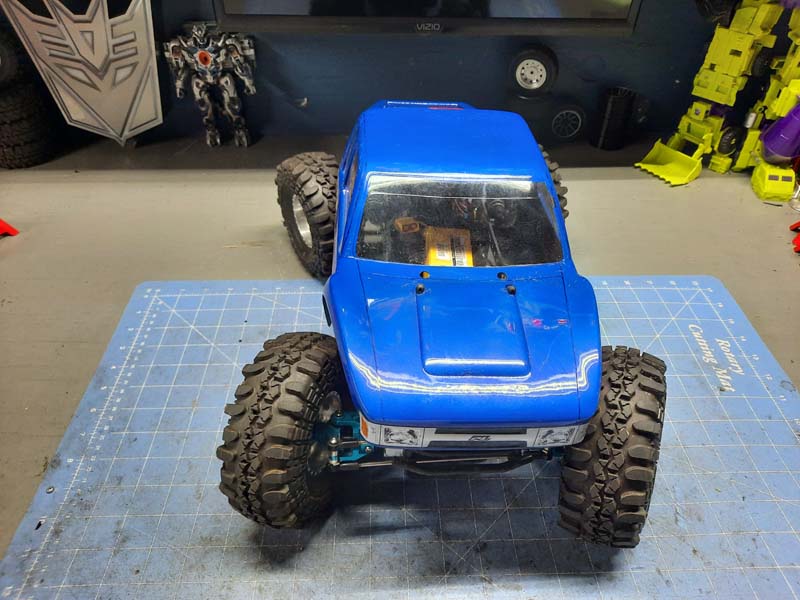 I still run my CR's every once in a while. They do surprisingly well with some mods. I expect this will do decent as well. Hoping to get all 4 out this summer at least once. I have the Crawler Bug in this thread, still a fantastic runner. My Jeep build that my kids mostly drive, now this one and a Szerba built CR/trailer combo that needs a rebuild (was destroyed in shipping.. :( )