Alright.. A little late start, but as the title says; better late than never...

I used to comp back in 2009 with a bodiless AX10 (
the original Karnage
), and lost interest in comp crawlers when everyone was building $2k MOA rigs. It became something where you have to pay to play, and I wasn't that serious with it.
Fast forward to a couple months ago:
JCAD - Karnage Resurrection - Bringing back 2009
The local crawl shop runs a bi-weekly comp, and I wanted to get back into the scene in a low-key environment. Immediately after building the Karnage Resurrection, I started looking at picking up a set of MOA axles, and narrowed it down to either the new Bully 2's (which are the third generation... confusing, I know) or the XR. I got lucky and found a nice set of axles on the forum and had them sent my way: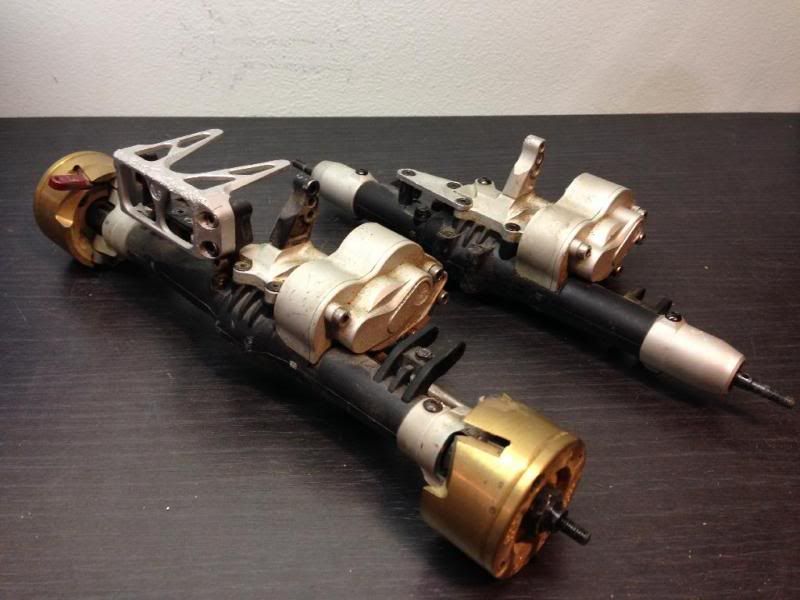 Came pretty well spec'd out with some nice VP stuff and upgraded gears. Great price and they aren't abused, so I am happy with them.
Started getting them prepped and mounted a set of Brood Intensity 45T's with 13T pinions: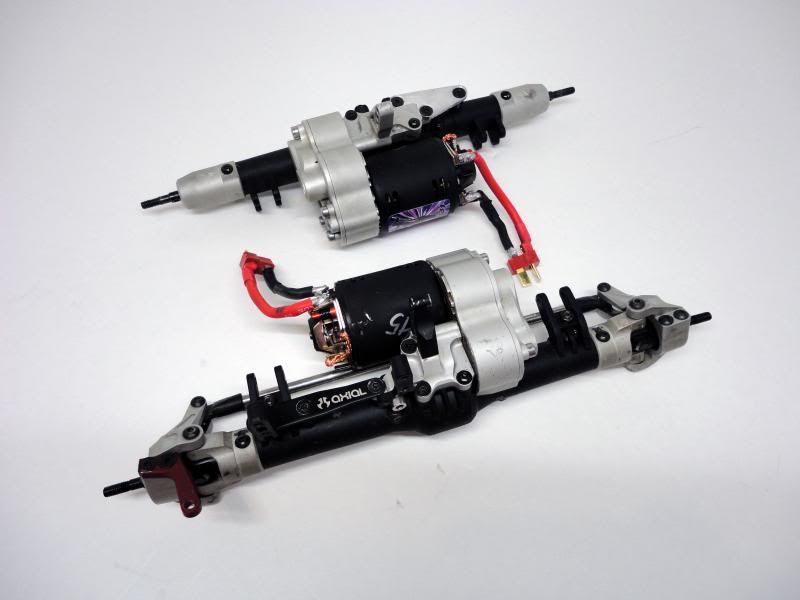 Getting the wheelbase set: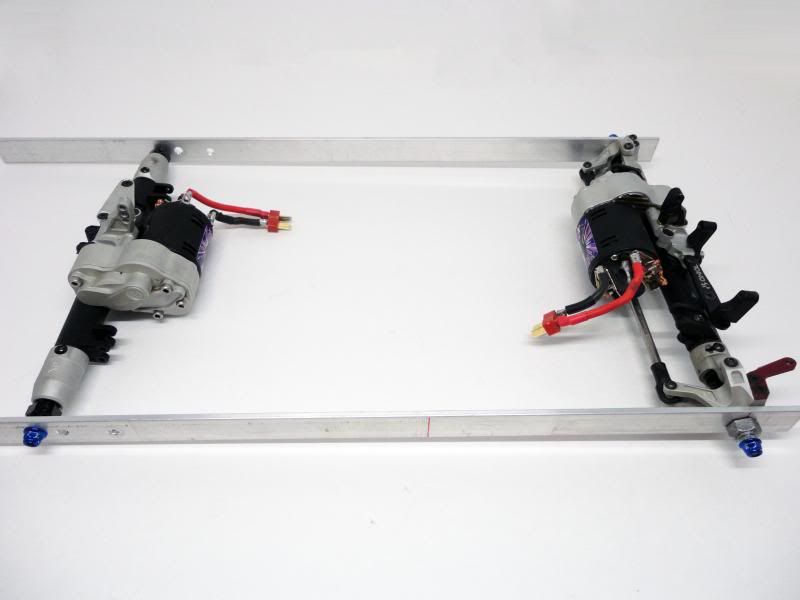 The Karnage Resurrection chassis was really the 5th version of the Karnage chassis, but it wasn't going to work for the MOA axles, so version 6 was designed and made, and tested for one comp, but some weaknesses were immediately found and version 7 was drawn up (hence the V7M in the title - Version 7 - MOA.)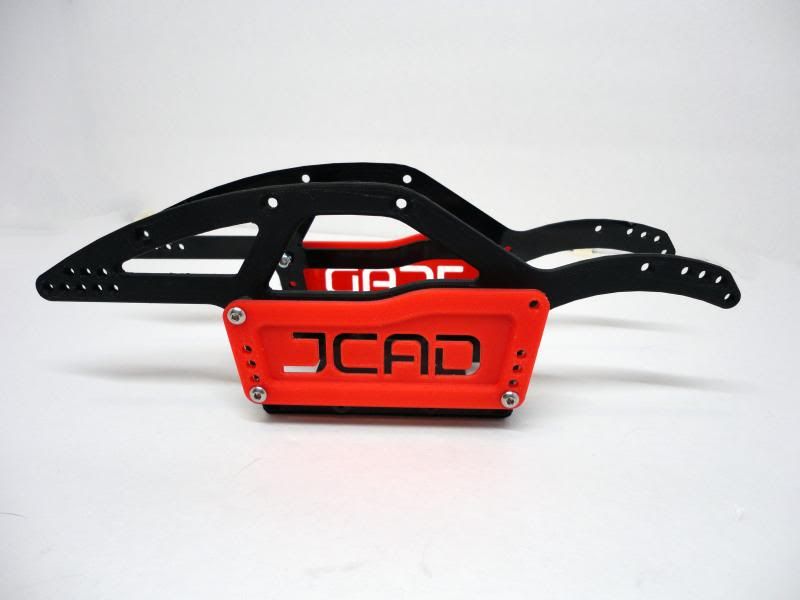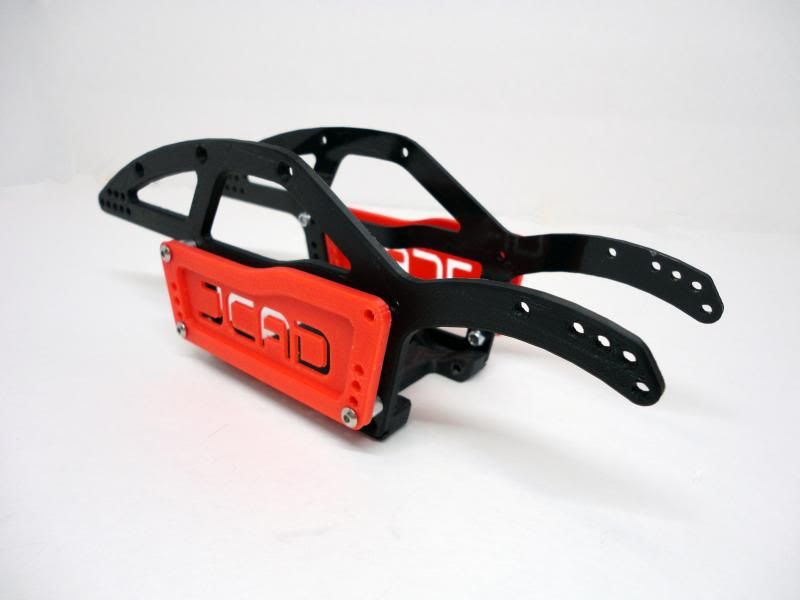 Spacers/braces installed: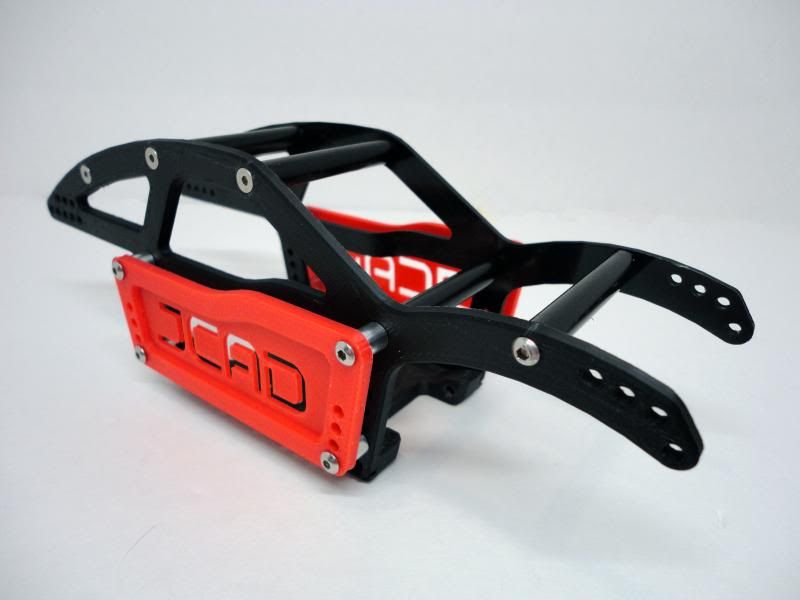 Lower links done:
Rear upper links and plastic SCX10 shocks mounted: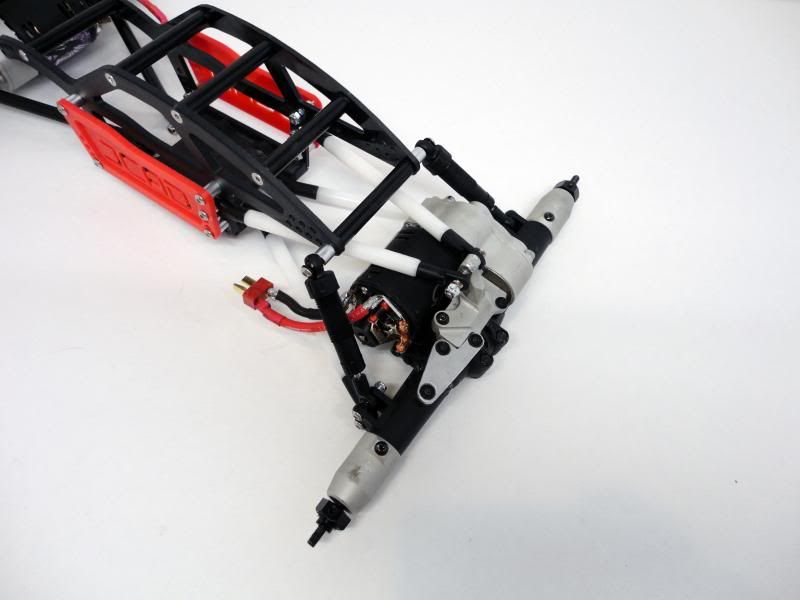 Front upper links, axial Icon aluminum shocks, and my custom battery plate mounted: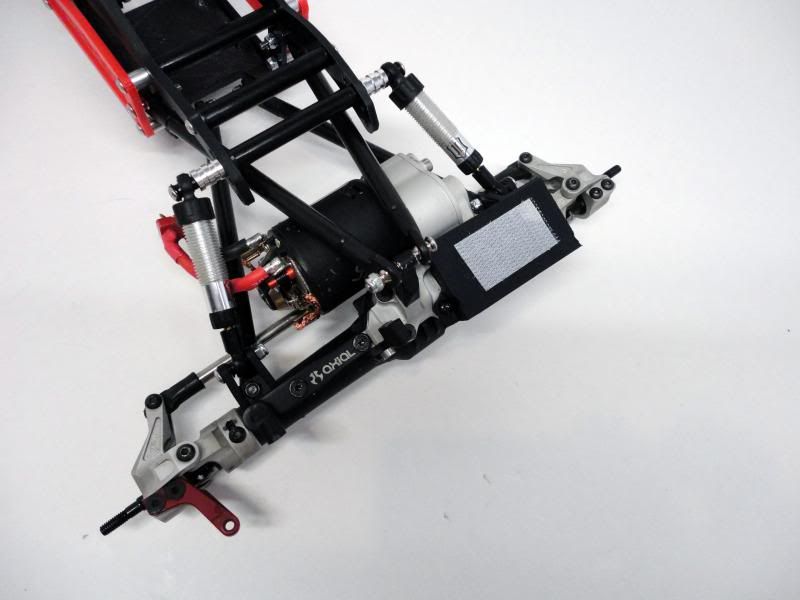 Brass knuckles back on, and some body panels installed: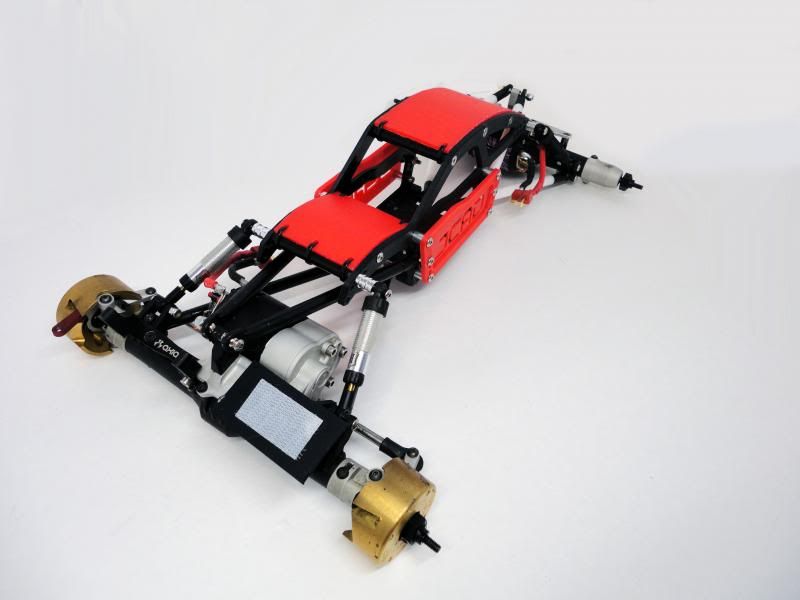 The panels are actually IKEA dralla flexible cutting boards. Matched the red on the side panels pretty well and they should be pretty durable when the rig is upside down. Easy to cut, tough and flexible.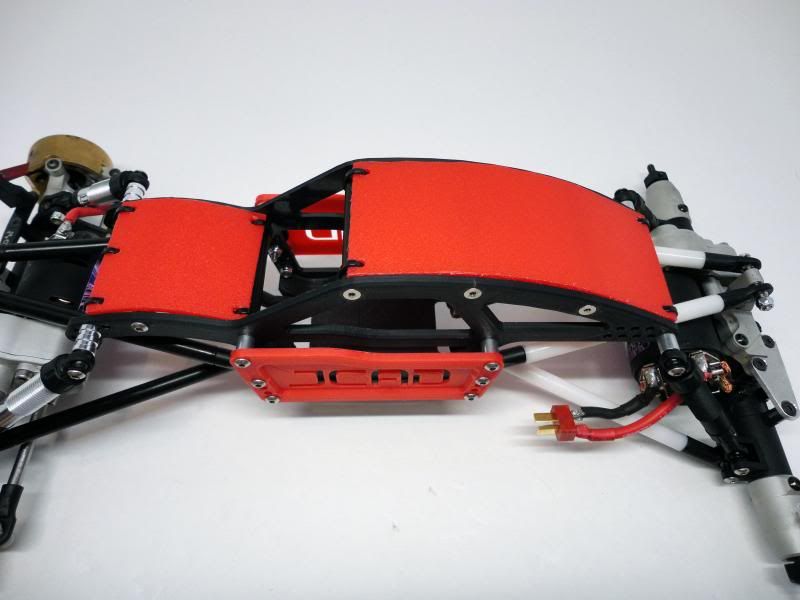 Still playing a little with link geometry. Will probably shorten the front upper links to clock the axle down a little, and I may end up with slightly bent lowers, and maybe getting the skid just a little lower... but notice the white rear/black front links. This way, if I ever tear this down, I know instantly which end the links go back on.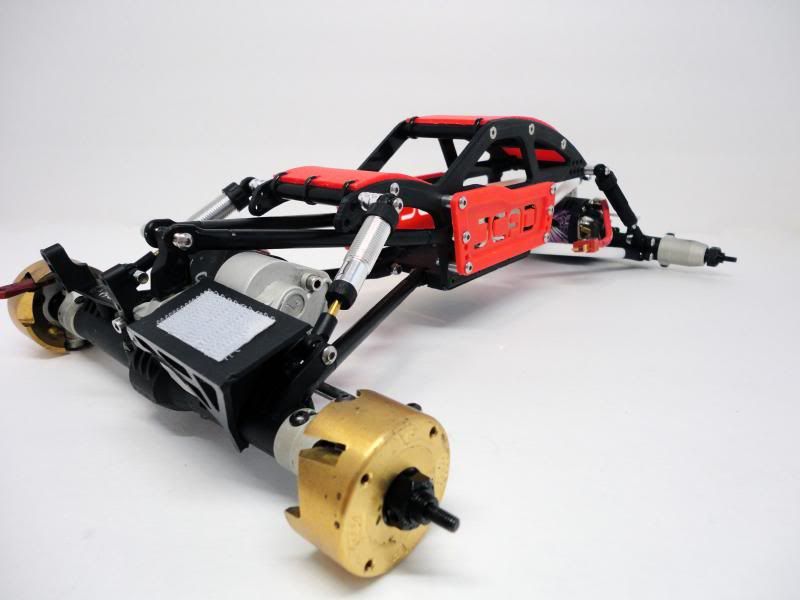 I got some narrowed and shaved Sedonas from the classified section as well, and mounted them to a set of my prototype
Lightweight Beadlocks
to test them out: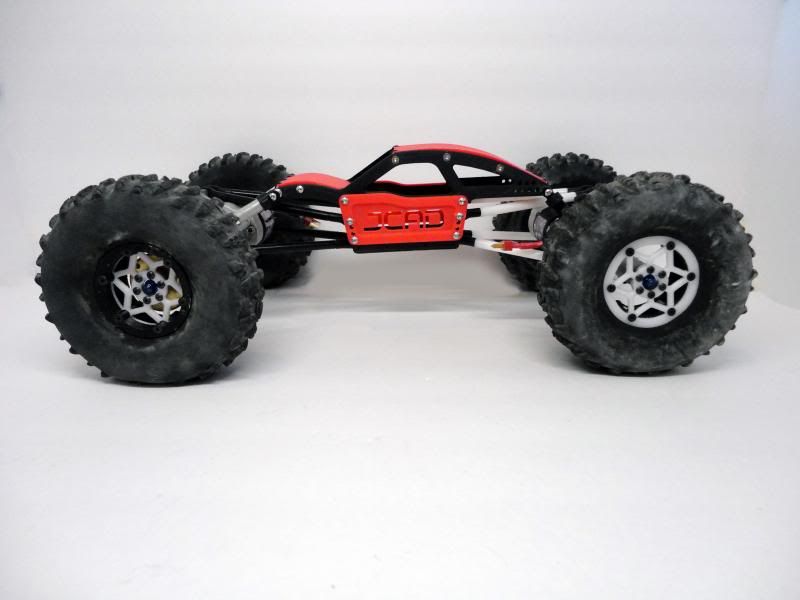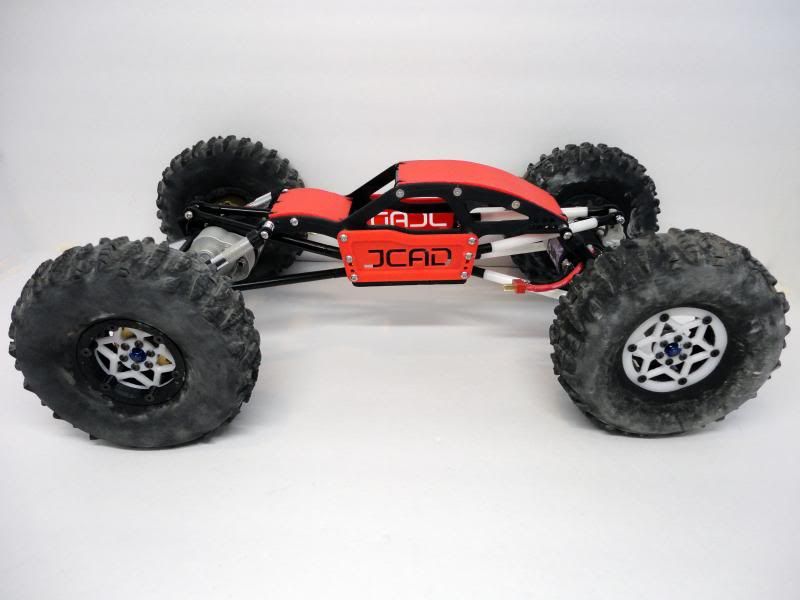 I've got some smaller wiring and connectors coming this week, so I will have another update then. I've got a pair of Mamba Micro Pro's "smashed" together running on my Hacked GT3B, and will be running a small 3S lipo and Savox 1230 Servo on a BEC.
Feel free to post up any comments, suggestions or questions.