Been working on the yard quite a bit.
Front lawn was seeded about a month ago, first mowing!
Finally did my front walkway. Pennsylvania bluestone. Poured a 3" concrete slab first, and laid them out to get the pattern right.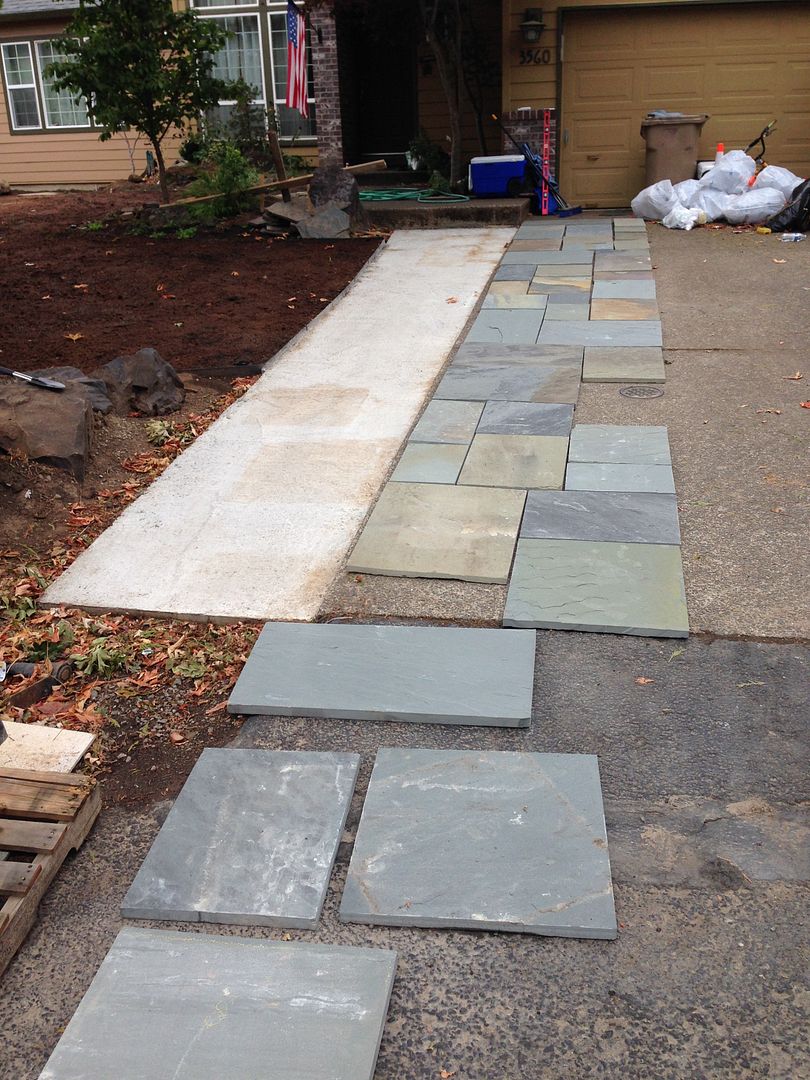 Not bad for my first time laying bluestone.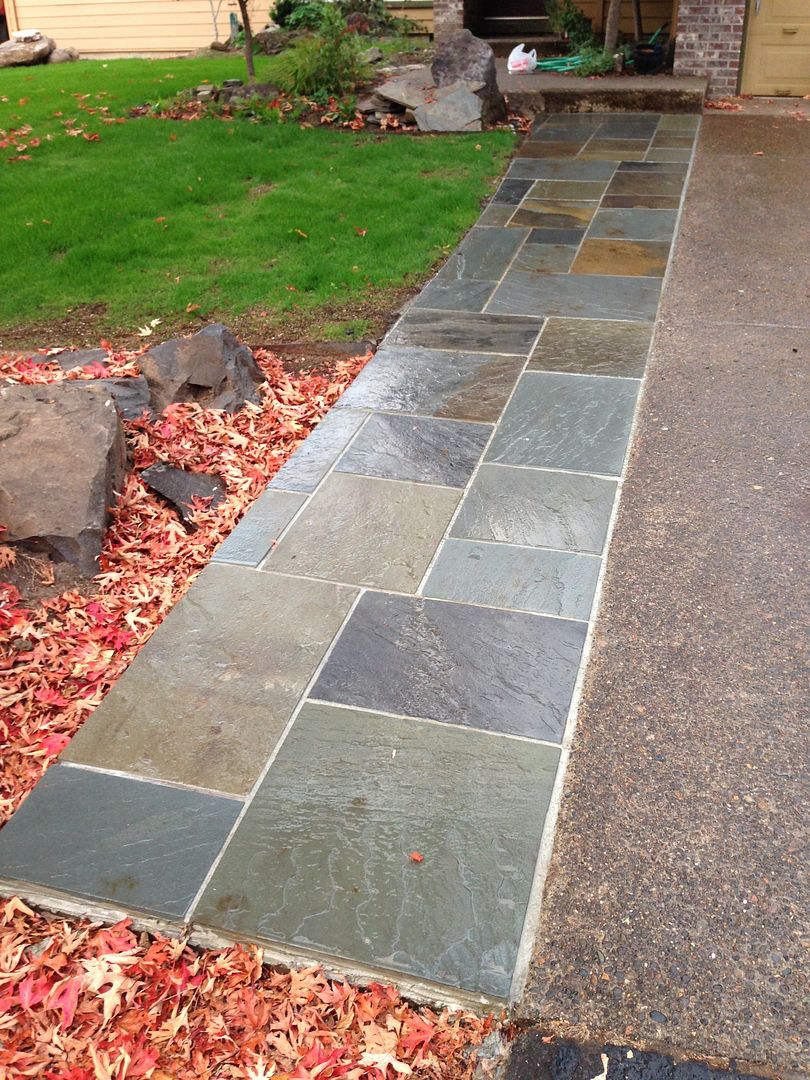 Decided to completely remove my backyard, including a large patch of bamboo I planted 12 years ago.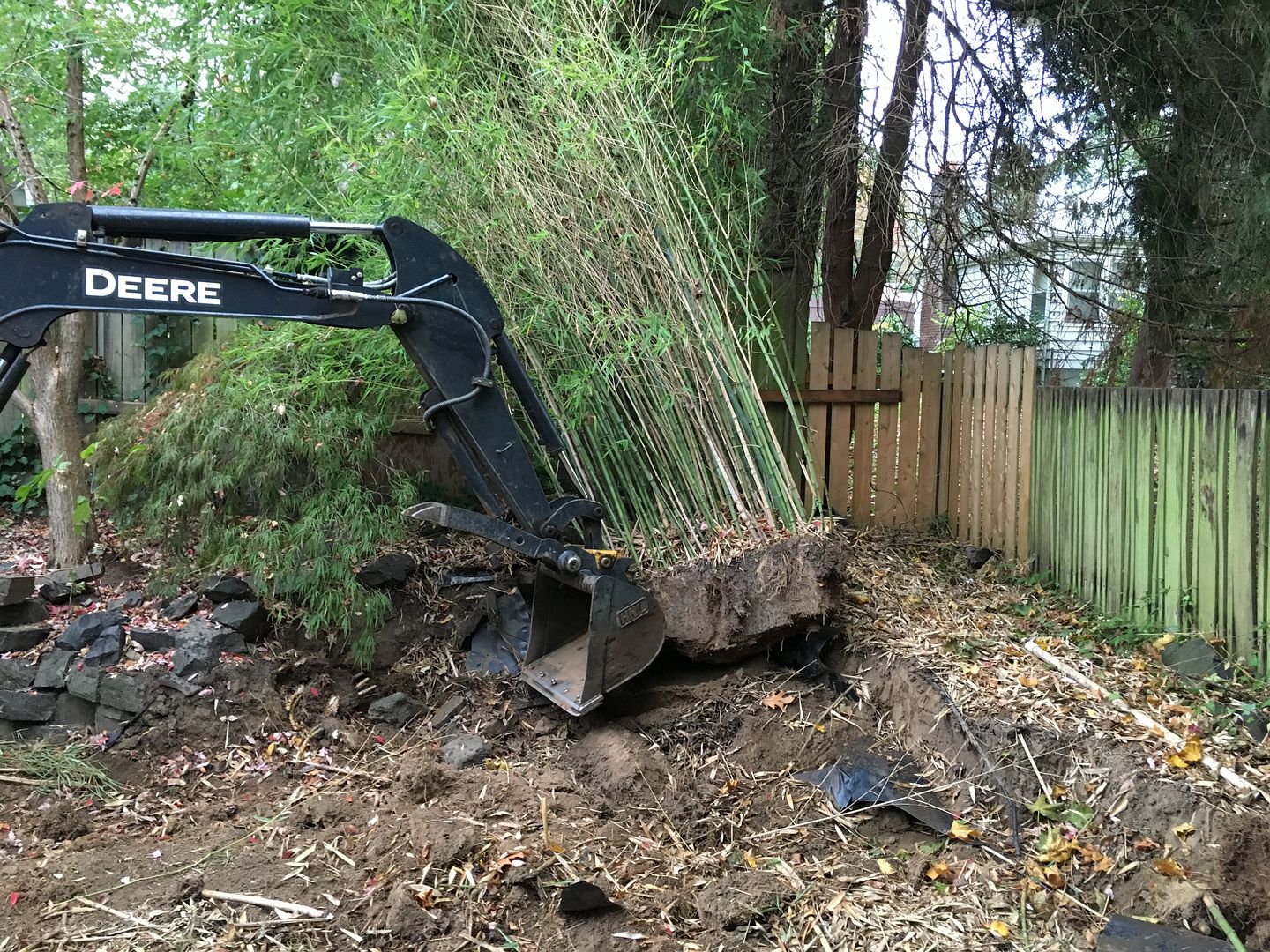 A friend of mine said she wanted the bamboo so I cut it up into 12" clumps and hauled it away.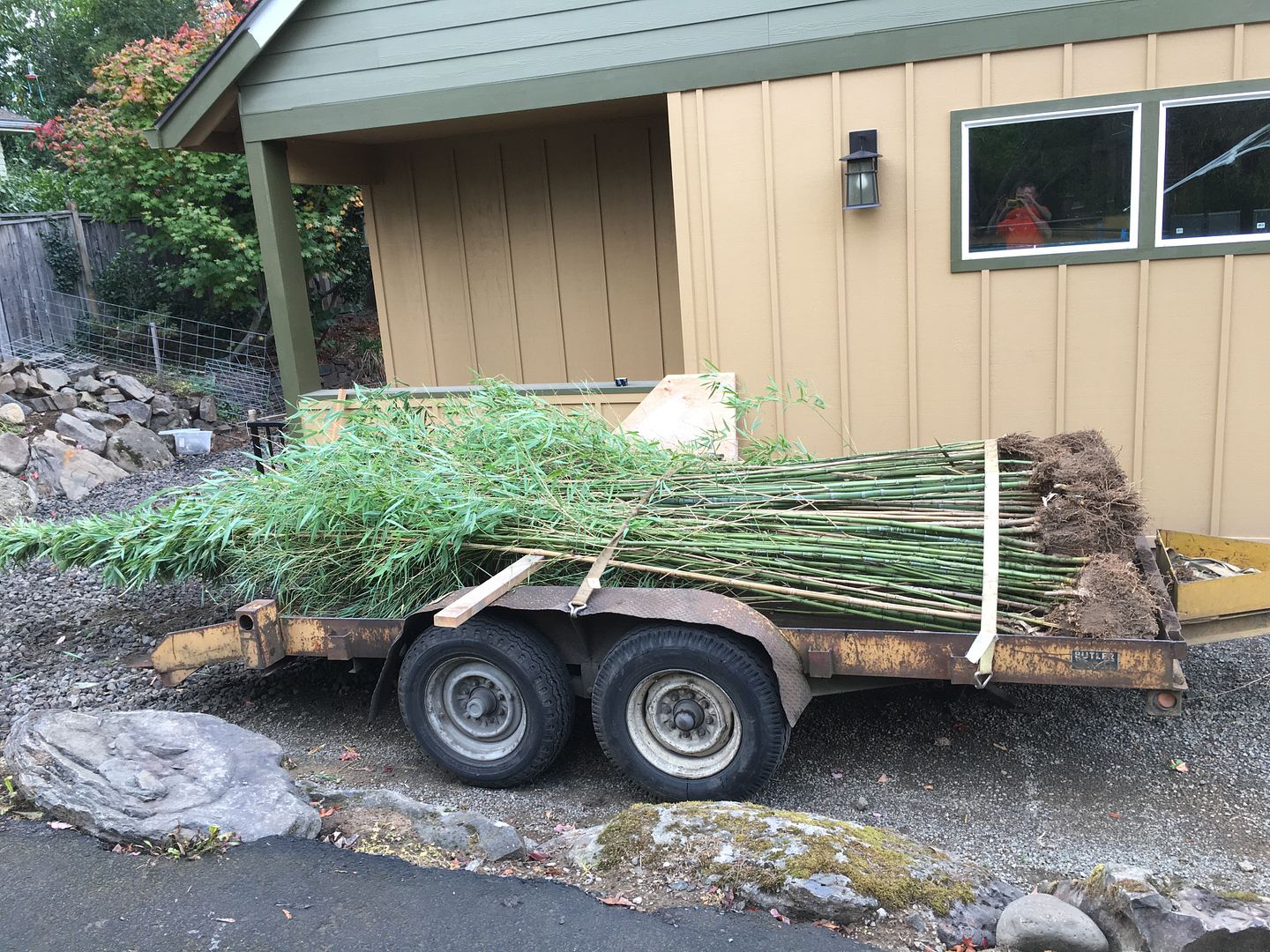 I wanted to save a bit of it because I really love bamboo. Decided to plant some clumps in pieces of steel pipe. Remembered I had an old air tank from a locomotive we scrapped.
Cutting it into 24" long pieces.
Ground the torch cuts and a couple coats of clear, a 24" deep hole and some bamboo.....looks pretty cool.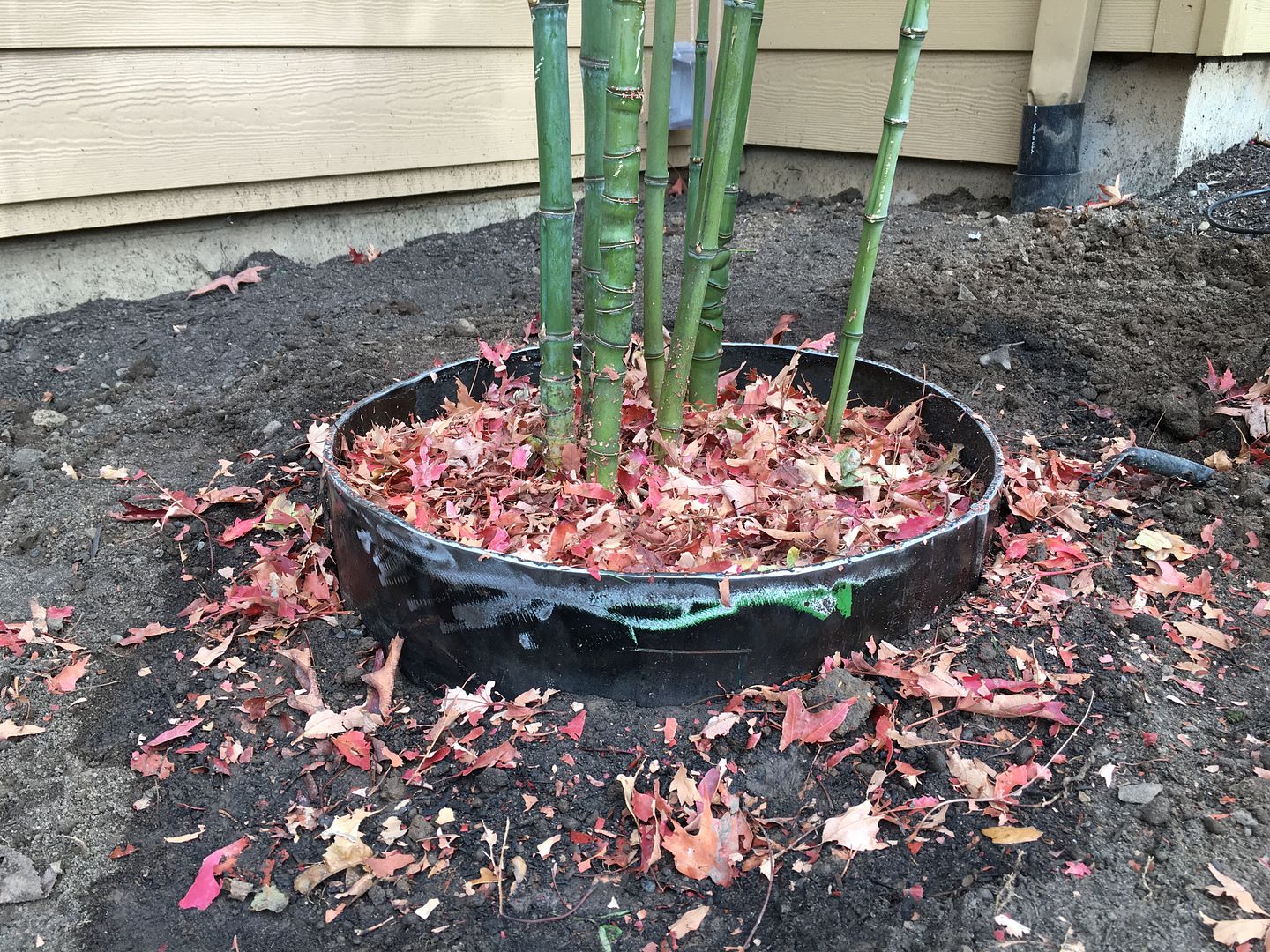 A couple over on the side of the house too.